Why we are successful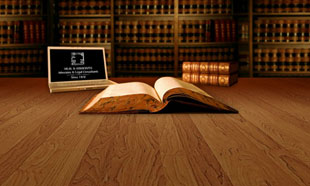 • We have an outstanding team of lawyers and legal consultants who have the requisite knowledge, expertise and resources to help clients achieve the best possible results.
• Our law offices are conveniently located all over the UAE.
• We do not spend time on activities that build up hours, that are unlikely to contribute to a successful outcome.
• We use the latest and the right application of technology, which enables us to complete the task quicker, streamline and document the same effectively.
• We are passionate about our work and concentrate on building businesses for our client and helping them succeed.
• We focus on achievable solutions as opposed to unjustified and unnecessary cases.
• We act consistently on our core values.
Our Aim
We place great emphasis on attending to the client's specific requirements. The depth and experience of our legal and human resources is well known and our clients regularly turn to us to handle their complex transactions and avail of our expertise. In the course of providing top of the line set of legal and consultation services, we have been able to build an impressive client list including private and semi-public organizations, banks, statutory corporations, commercial and trading companies, insurance companies, airlines, and individuals.